Get five to six weeks of flowers in just 5 minutes!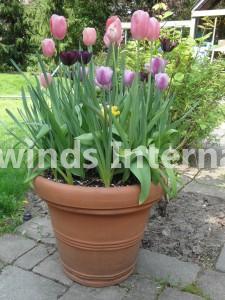 Be the talk of the neighbourhood next spring by creating a stunning, continuous-blooming container in just 5 minutes this fall. You'll get a tidal wave of early spring colour with just a few simple tools. Nobody will ever guess your fabulous creation was so simple to create.
You need:
A large container full of soil
Tarp
Shovel
Large bin, basket or box
About 9 packages of assorted spring blooming bulbs
A water source
Welcome Spring and say good-bye to winter with a five-minute bulb container!
Watch the short video below on how to create this container in just a few simple steps.