With our special planting machine it is possible to plant flower bulbs under grass in parks, roundabouts, lawns or along street or highway corridors in an economical way. Our machine will plant daffodils, tulips, scilla, alliums and crocus under turf in a naturalized condition in the space of hours. We analyze the site conditions and plant only hardy and perennial varieties. Click on the arrow below for a brief video of the results you can achieve with our mechanical planting machine.
Our plantings have been in effect in the GTA and other Ontario municipalities for over 10 years.
Please call Caroline @ 905-890-9098 for a quote or demonstration.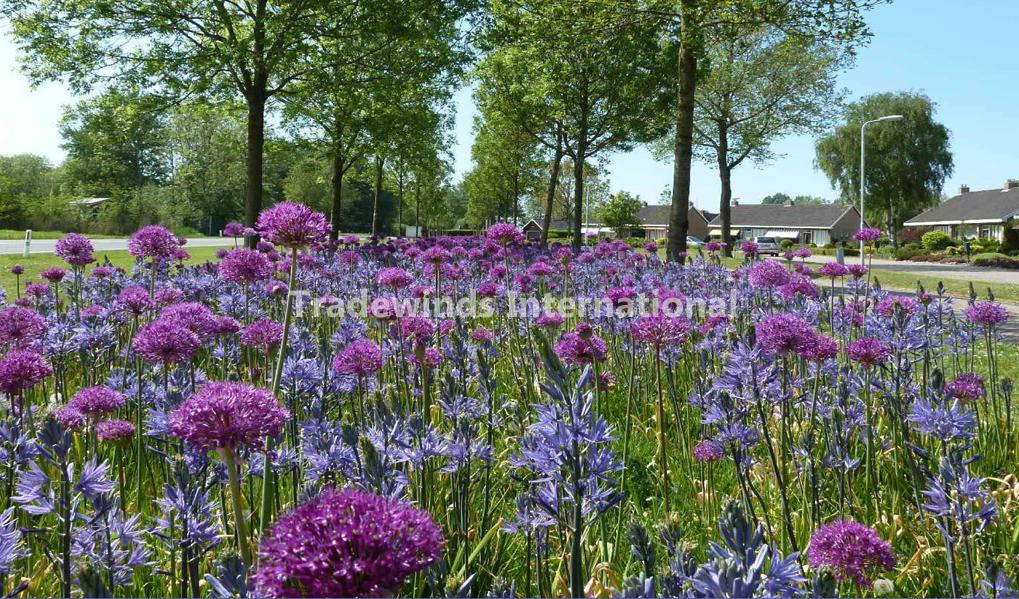 MACHINE PLANTED CONTINUOUS BLOOMING MIX
7-10 varieties of narcissus to start
followed by alliums and camassia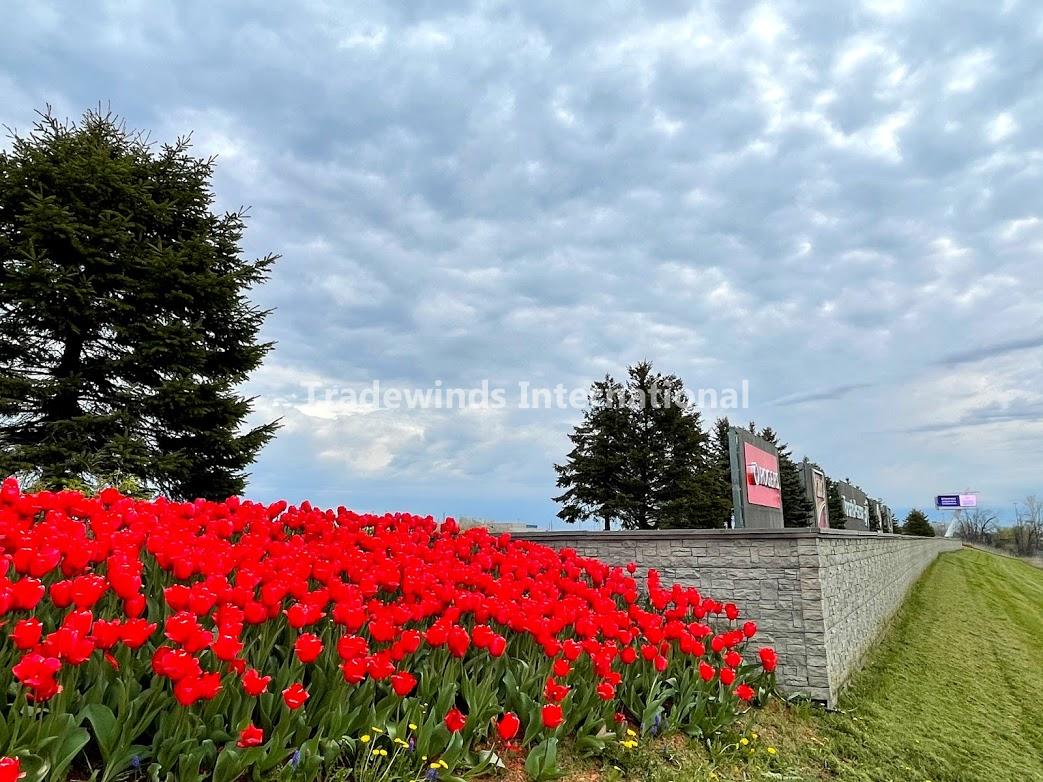 Tulips by the Toronto Airport.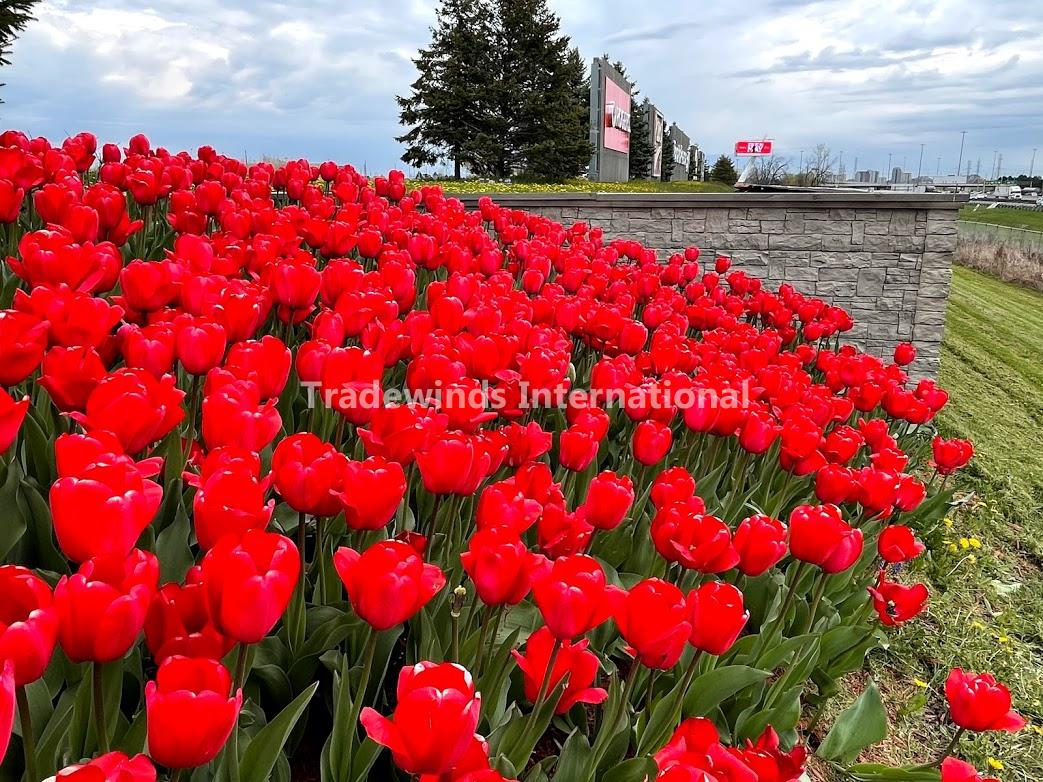 …can be seen while driving along the 401.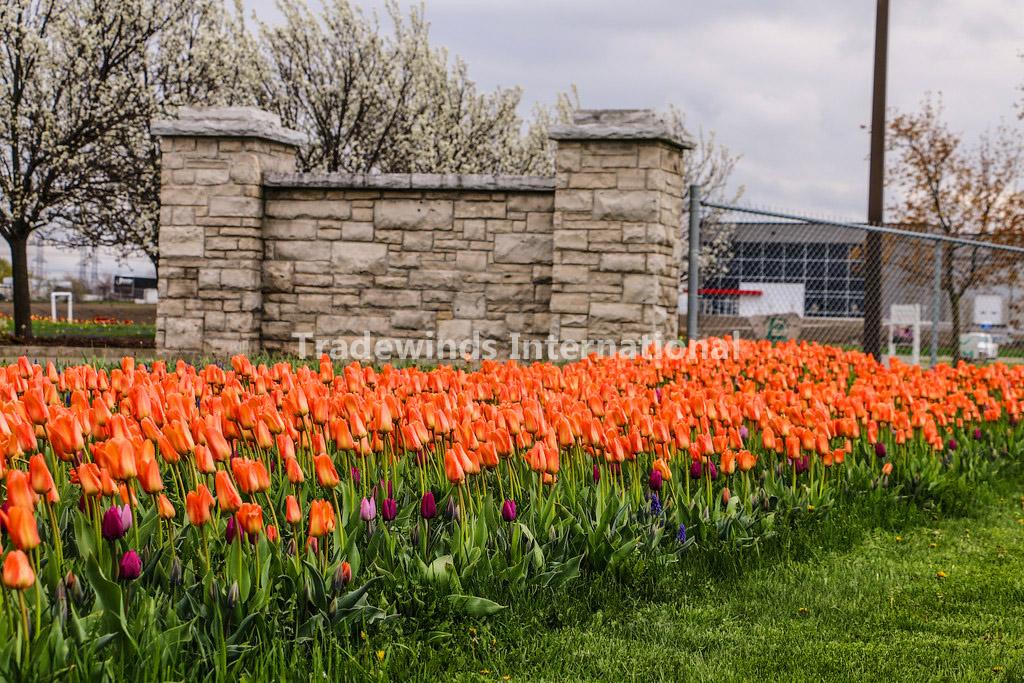 Landscape Ontario – Orange Emperor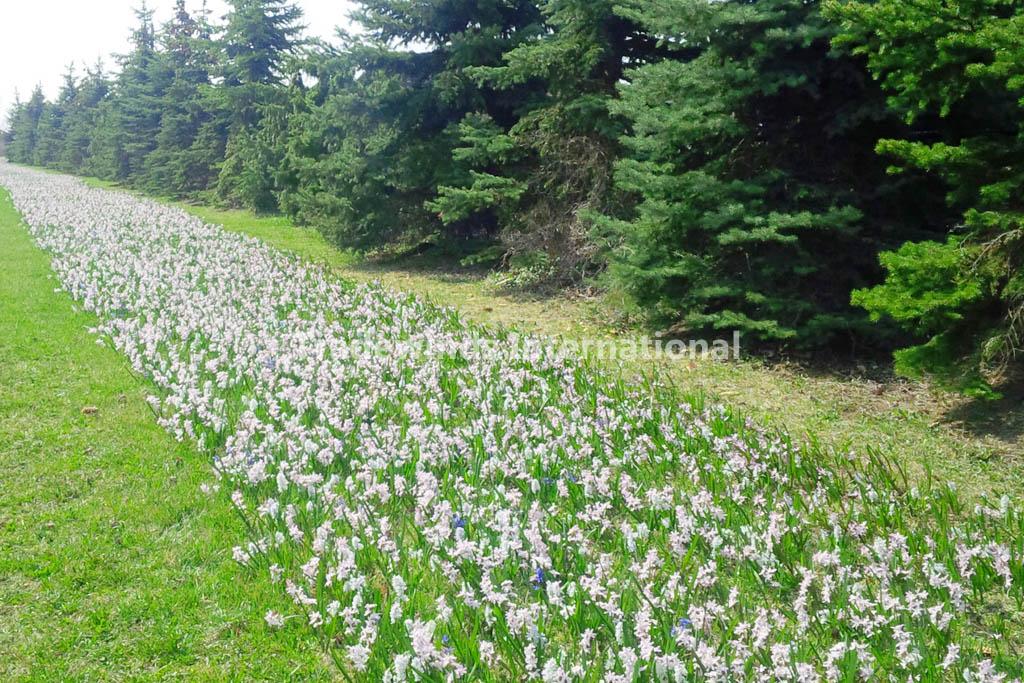 The Gore Rd – City of Brampton – Bee Mix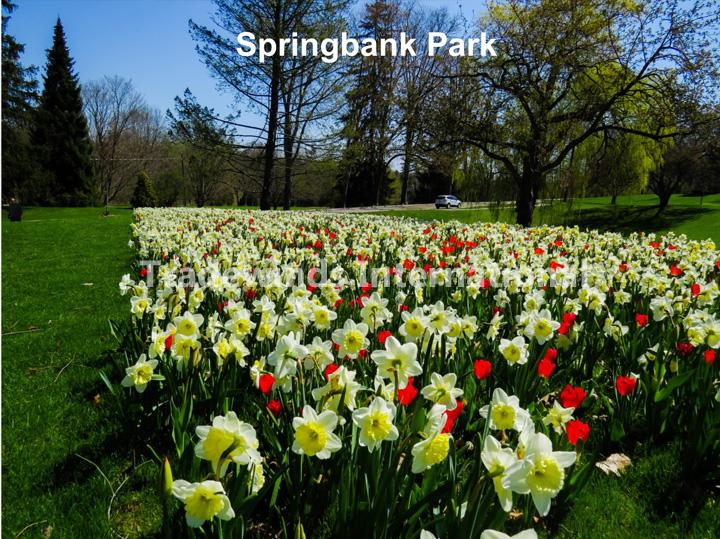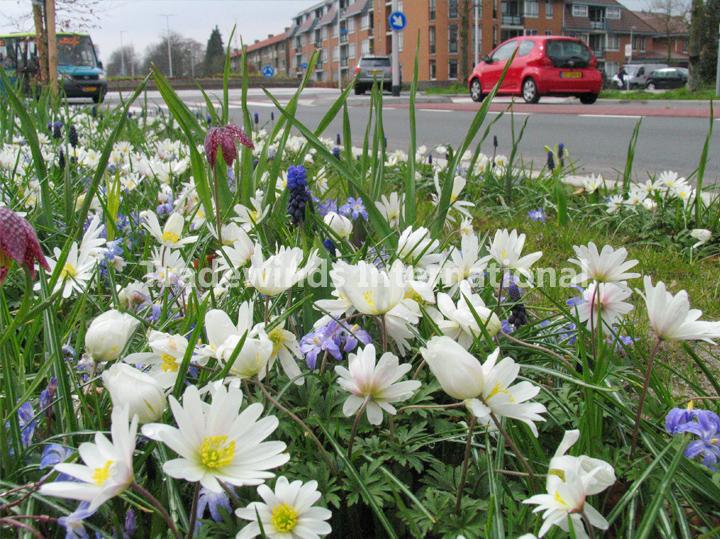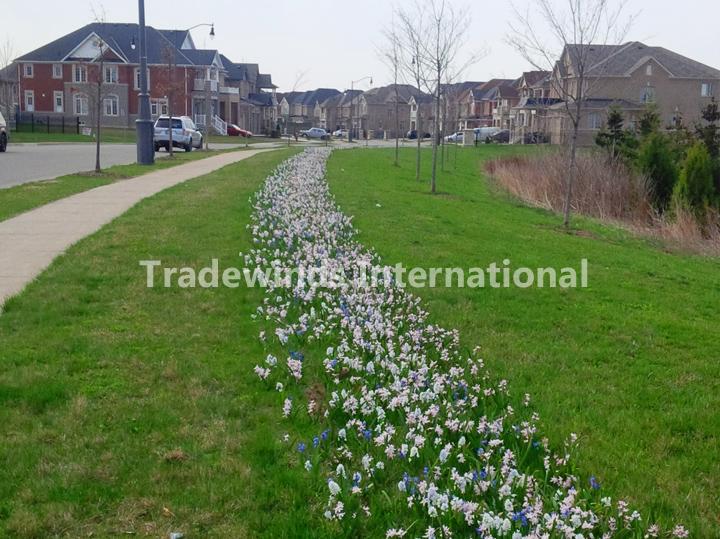 Bellechase Circle – City of Brampton